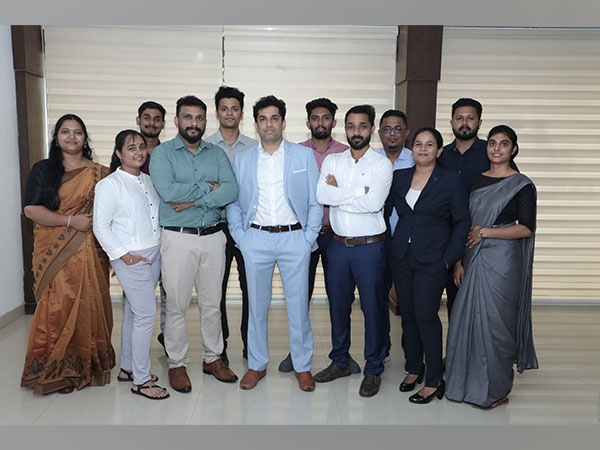 Archon Launchpad: Celebrating kick-off of "Archon Launchpad" in collaboration with Naipunniya Institute of Management and Information Technology
May 26, 2023
SRV Media
New Delhi [India], May 26: Archon Solutions, a ten-year-old company specializing in IT training and implementation, is thrilled to announce the launch of its new learning platform, "
" in collaboration with the esteemed Naipunniya Institute of Management and Information Technology (NIMIT). With this collaboration, Archon is stepping into a new era of innovation, knowledge sharing, and transformative learning experiences.
"Archon Launchpad" is an outcome of the company's realization that the traditional approach to teaching and learning, which is focused on getting certifications and cracking exams, is not enough to equip individuals with the necessary skillsets to succeed in the rapidly changing world of technology. According to the company's founder,
, "Our goal is to build a robust ecosystem that nurtures talent and empowers the next generation of leaders and experts in the software industry. Keeping their minds off the rat race and focusing their energy on a new learning experience to educate and empower themselves with new skill sets. By doing this, we believe that success will naturally follow. We feel privileged that NIMIT shares our commitment to excellence and preparing students for success in a dynamic world. Together, we will strive to create a vibrant ecosystem that fosters innovation, critical thinking, and holistic development."
The
, signed on 19th May 2023, solidifies the commitment between Archon Solutions and
to collaborate closely on various educational and research initiatives. This strategic partnership aims to foster excellence in the field of information technology, creating a platform for knowledge exchange and innovation. "We extend our heartfelt gratitude to the management of NIMIT, particularly Dr Fr. Paulachan K J, Principal of NIMIT, and Jayakrishnan, HOD, Department of Computer Science, for their unwavering support throughout this journey. Their visionary leadership and dedication to academic excellence have been instrumental in forging this alliance," says Aneesh KB(Director of Archon).
This partnership will facilitate collaborative final-year projects, design thinking workshops, business analysis sessions, and internships. Such initiatives will not only enrich the educational experience for students but also contribute to the advancement of knowledge and industry-oriented skills.


Archon Launchpad will be implemented on Archon's premises and the company is also collaborating with leading colleges in Kerala to break the glass ceiling and present a new perspective to learning. The platform's innovative approach to learning will ensure that individuals are equipped with practical skills that are in high demand in the industry.
"We are proud to embark on this incredible journey with NIMIT. Archon launchpad students will never be called 'Freshers' in the industry. We can't wait to witness the amazing achievements and milestones ahead." says Archon. "They will be ready to take on any challenge and contribute to their organizations from day one. Our goal is to create a new breed of professionals who are equipped with the necessary skills to succeed in today's ever-changing technology landscape."
Both institutions share a common goal of preparing students to thrive in the dynamic and ever-evolving professional landscape. This collaboration will enable the exchange of best practices, cutting-edge research, and industry insights, ensuring that graduates possess the necessary skills to excel in their careers. At the beginning of this exciting chapter, we look forward to the myriad of possibilities and achievements that lie ahead as we work together to shape a brighter future.
(Disclaimer: The above press release has been provided by SRV Media. ANI will not be responsible in any way for the content of the same)